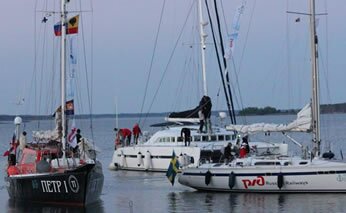 We offer you a pleasant visit with full service. The port fee 30€ includes electricity, sauna, showers, using fast dishwasher, water, discharge of septic tank, waste management and other port services. A laundry room is available for an additional fee.
The guest harbour are open from 13 may to 13 semtember. Welcome!
One hour of private sauna is included in the port fee from 29.8 to 13.9
Lappo island also has a marked hiking trail and Guesthouse Pellas offers comfortable accommodation all year round with space for around 50 people.

The adjacent Asterholma island has six high-quality cottages popular with recreational fishers. The cottages have berths for six persons. For more information: Asterholma stugby. In the immediate vicinity of the guest harbour are other services such as a store / post office, a cooperative bank, the Archipelago Museum and a fuel depot which accepts notes and bank and credit cards.
Kids will appreciate the island's 18-hole mini golf course, petanque course and 18 hole disc golf park.

Lappo is located in the eastern most municipality of Åland, Brändö. The island is located within an easy day sail from Uusikaupunki, Turku, Parainen, Naantali, Kustavi, Nagu, Iniö etc. Lappo is also conveniently along the route when going to Mariehamn, Kumlinge, Enklinge or circumventing the Åland Islands. Our coordinates are 60°19,03'N & 20°59,90'E.
Welcome to Lappo Guest Harbor !